Advertisements (not necessarily endorsed by The Antlion Pit):

Antlion Photomontage by Yann Thierry Oehl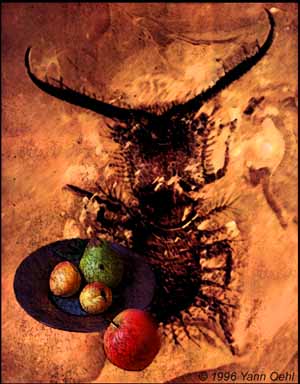 Reproduced with the artist's permission.
---
Related website
Insects.org (Dexter Sear, USA). This elegantly-designed insect reference site is also home to the Cultural Entomology Digest, the definitive resource for studying the influence of insects on human culture as seen in myth, psychology and art.
Search

:
Antlion Pit: A Doodlebug Anthology — https://www.antlionpit.com/
Copyright © 1996-2018 Mark Swanson. All rights reserved.
Advertisements: